Links: steemit.com, cnsteem.com, busy.org, steemdb.com, steemd.com
Hi everyone. I am now in Southern France for a summer holiday with my family. This is a real time report about this trip. — Well, maybe not that real, 'cause I got no time to write anything until now!
这几天,全家带着俩娃去南部法国度假,这里是我的现场实时报道。这次旅行我原本是不太赞同的,带着两个孩子,大人肯定不会尽兴,而对孩子来说也许还不如去门口的儿童乐园玩得开心。然而,媳妇觉得应该趁暑假多带孩子出去看看,增加一些阅历,同时增加一些开学后跟同学之间的谈资。再说,如果将来回了国,再来玩就更费事了。于是,媳妇就张罗了这一次的暑期南法游。
带着俩娃游南法,到底是休闲还是受罪?我们拭目以待。
Day 1. Nice 尼斯
We started off in Innsbruck with a flight to Frankfurt, and then transfered to another flight to Nice. So briefly speaking, we were on the way most of the time on Day 1. It was mid-afternoon at our arrival at Nice. We managed to get to the sea shore before sunset. There was no sand but only cobble stones! It was tough because I was bare-footed. The children were fine owing to their sandals.

The first law: Be nice in Nice.
从因斯布鲁克出发飞往法兰克福,转机飞往尼斯,第一天大部分时间都在路上。抵达尼斯的时候,已经是半下午了。我们飞快地把行李放在旅馆,然后乘坐有轨电车去海滩。孩子们吵吵闹闹要玩沙子,我们说"快了快了到了海边玩个够"。结果,到了天使湾海滩一看就傻眼了:没有沙子,全是石头!太硌脚了!
只能反复提醒自己:别郁闷。尼斯的名字写作 Nice。尼斯第一定律:Be nice in Nice!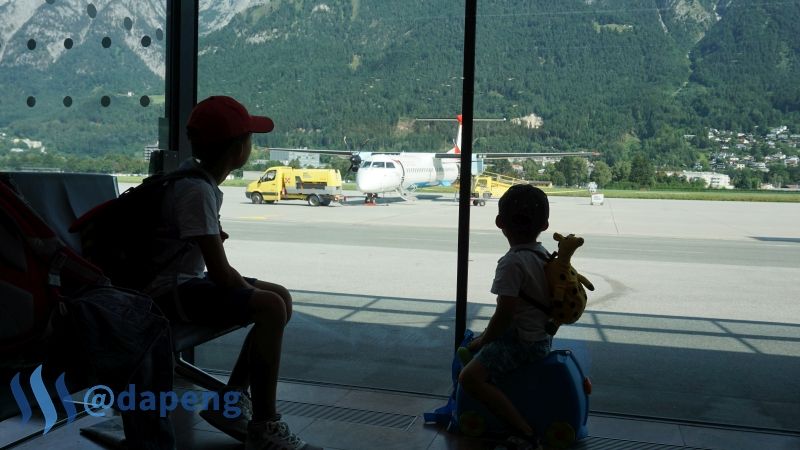 Curious to see a real plane. Not a toy! 二娃好奇地看飞机。这不是玩具!
Bird view of Inn river. 鸟瞰因河。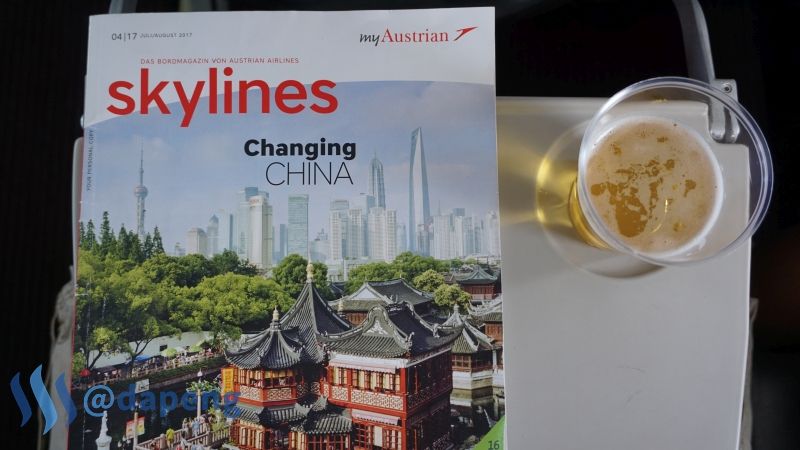 Cover of Flight magazine: Changing China. 航空杂志封面主题:变化的中国。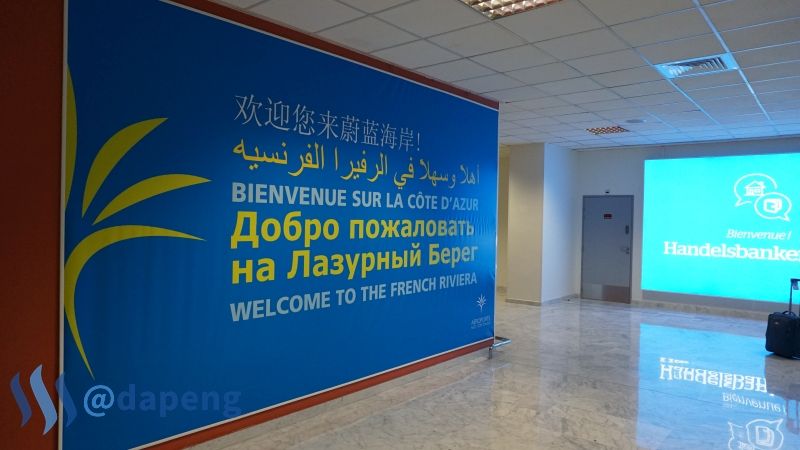 Nice airport: Welcome words in Chinese! 尼斯机场:中文欢迎词!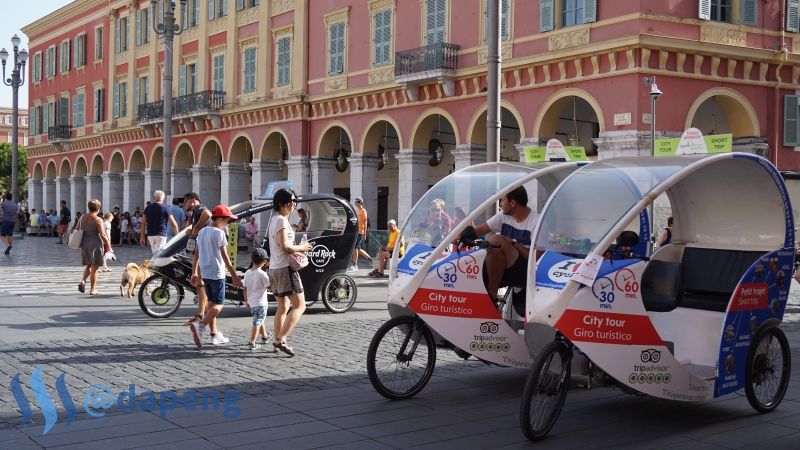 City tour in Nice. 尼斯的人力车。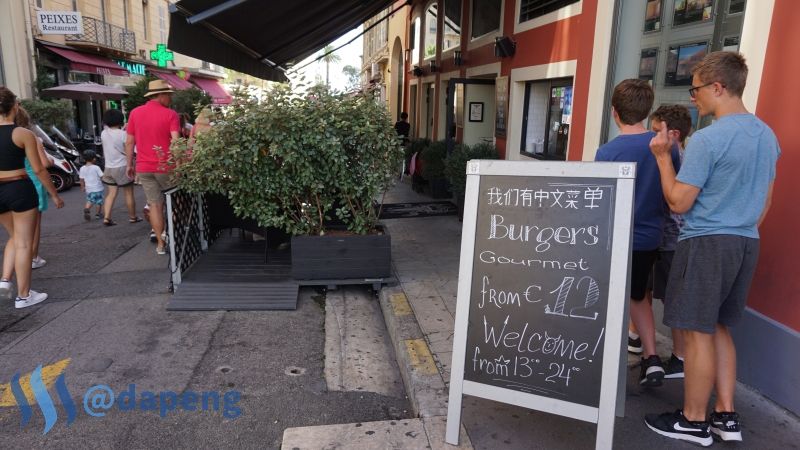 We have menus in Chinese. So friendly to Chinese! 对中国人真友好。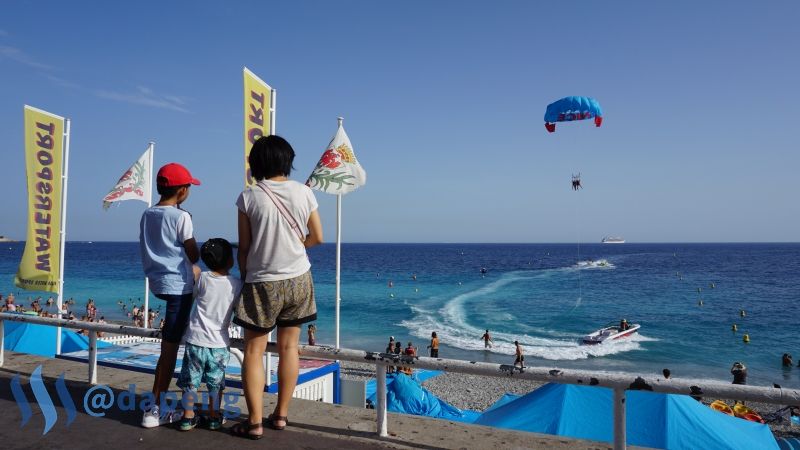 The Bay of the Angel. 天使湾的海。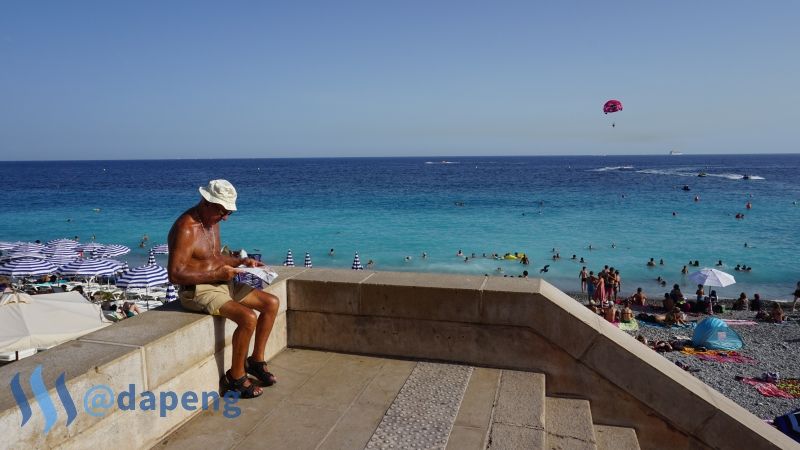 An old reader at the sea shore. 天使湾的读报老人。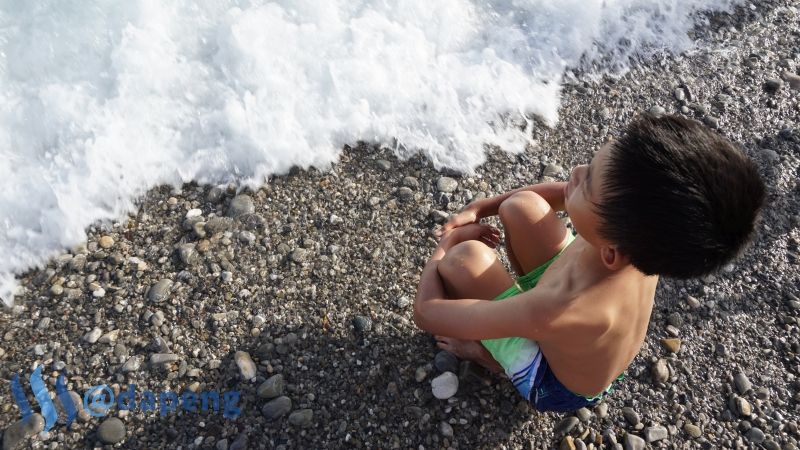 No sand! Only stones! 没有沙子!只有硌脚的石头!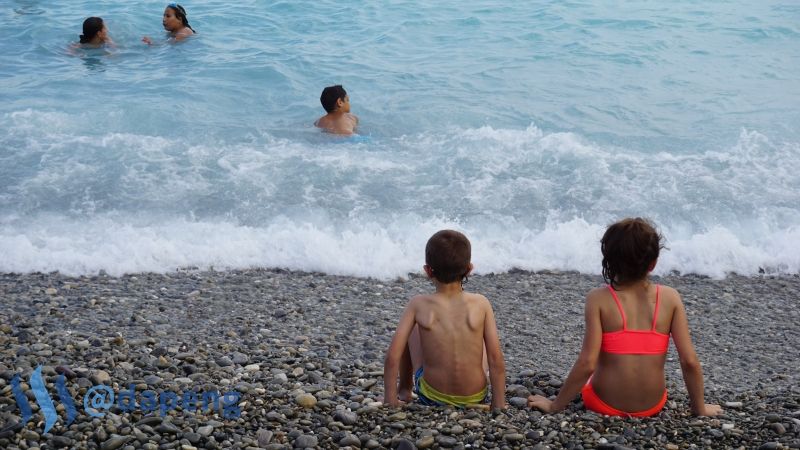 Sister and brother. 姐弟。
To be continued.
未完,待续。
---
You might be interested in the following posts of mine(您或许对我的以下帖子感兴趣): - Greek Holiday (Part I) 希腊假日(1) - Greek Holiday (Part 2) 希腊假日(2) - Greek Holiday (Part 3) 希腊假日(3) - The biggest flower parade in Austria 奥地利的八月:若待上林花似锦,出门俱是看花人